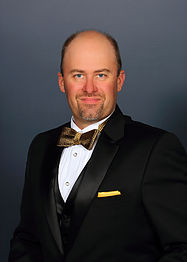 From our President:
Midland Symphony Guild (MSG) is proud to begin its 54th year continuing in support of the Midland-Odessa Symphony & Chorale (MOSC). MSG was created to support and raise funds for our local symphony music program. That effort has grown over the decades as a non-profit organization and now supports MOSC and all the fantastic music events it produces. From choral and ensemble performances to the full symphony events, MOSC is a shining example of how fine arts enrich our culture.Our Guild is made up of members who invest time and money supporting our local community. We believe the effort is not only worthwhile, but that partnering with an organization like MOSC grows and sustains our communities and cities.
Midland Symphony Guild established a Symphony Belle program to encourage this effort. Daughters of guild members volunteer in the Belle program from 8th – 12th grade. Each young lady volunteers service for local events and also learns the quality value of giving back to her community. Friendships are made and life lessons learned. Belles work at great community organizations like Safe Place, Midland Festival Ballet, Museum of the Southwest, Arts Council of Midland, Midland Community Theatre, Mission Center Adult Day Service, and The Wagner Noel Performing Arts Center. Guild members and our Symphony Belles provide approximately 21,000 hours of community service each year which means we have provided over 1 million hours since our organization began in 1962.
In February 2017, we will host our Diamond Gala Weekend starting with a black tie dinner and dance on Friday, February 3rd to present our Senior Belles and honor their 4 years of service. On Saturday, February 4th, we introduce our incoming Freshmen Belles with a luncheon and fashion style show. On Saturday night, we conclude the weekend festivities with the Belle Ball for all our Belles as a thank you for their service.
It is my privilege this year to serve as president of the Midland Symphony Guild. I am honored to work with such an enthusiastic group of volunteers. It is our mission to support the musical arts while continuing to build and grow our organization. Leadership, volunteerism, and love of community are encouraged and strengthened. From our Belles through all the guild membership, we proudly support MOSC. We are incredibly fortunate to have an organization in our midst that fosters the talent of our local musicians and provides us access to musical performances and educational programs. Congratulations to the Midland-Odessa Symphony & Chorale on another season of enriching our lives through music!
Thomas W. Elrod
Thomas W. Elrod 2016-2018
President, Midland Symphony Guild
Contact Thomas:
mail4twe@gmail.com
432-638-2531